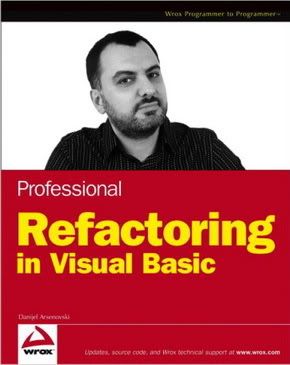 Author: Danijel Arsenovski
Paperback: 517 pages
Publisher: Wrox; Pap/Onl edition (April 7, 2008)
Language: English
ISBN-10: 0470179791
ISBN-13: 978-0470179796
Format: pdf
Details:
In this one-of-a-kind book, Microsoft MVP Danijel Arsenovski shows you how to utilize the power of refactoring to improve the design of your existing code and become more efficient and productive. He provides you with a hands-on approach so you'll quickly learn how to manage and modify your code with refactoring tools and features. You'll also discover how to perform unit testing, refactoring to patterns, and refactoring to upgrade legacy Visual Basic code.
As you progress through the chapters, you'll build a prototype application from scratch. You'll then utilize refactoring techniques to transform the code into a properly designed, enterprise-level application. Arsenovski walks you step-by-step through each process while offering expert coding tips. You'll then be able to apply this information to real situations that arise as a result of company expansion, policy changes, or similar business decisions.



Print this post